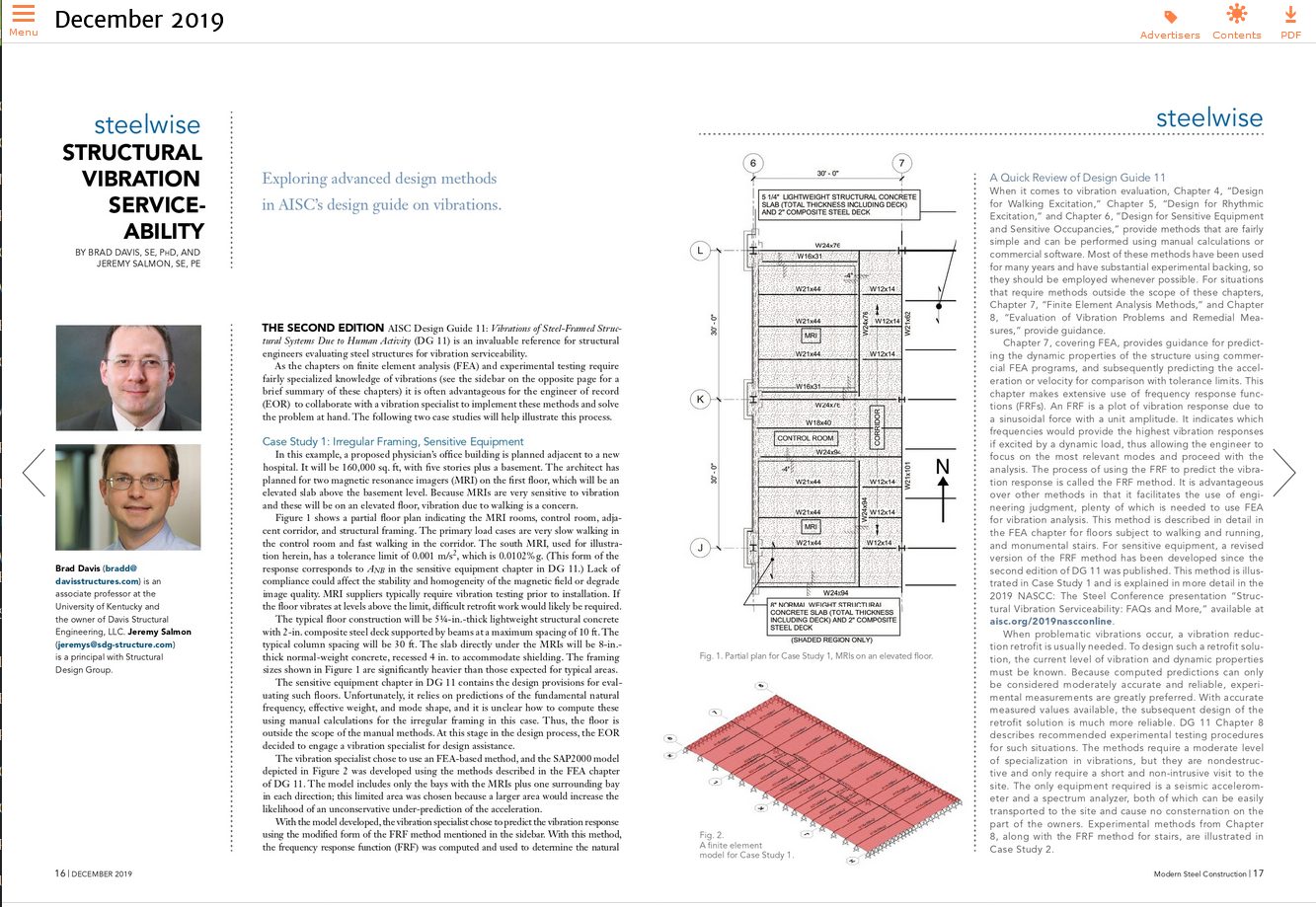 04 Dec

"STRUCTURAL VIBRATION SERVICEABILITY" PUBLISHED IN MODERN STEEL CONSTRUCTION

SDG Principal Jeremy Salmon and Brad Davis, vibration consultant and owner of Davis Structural Engineering, publish article in the December 2019 issue of MODERN STEEL CONSTRUCTION magazine.

"Structural Vibration Serviceability" explores advanced design methods in AISC's design guide on vibrations – "AISC Design Guide 11: Vibrations of Steel-Framed Structural Systems Due to Human Activity (DG 11), Second Edition."

Jeremy and Brad discuss the advantages of collaboration between structural engineers and vibration specialists in designing new construction for sensitive equipment such as MRI's and addressing vibration concerns in existing construction.

SDG has worked with Brad Davis on a number of projects utilizing his floor vibration knowledge and experience. We are pleased to be able to offer this area of expertise to our clients. To read more see SDG SERVICES.