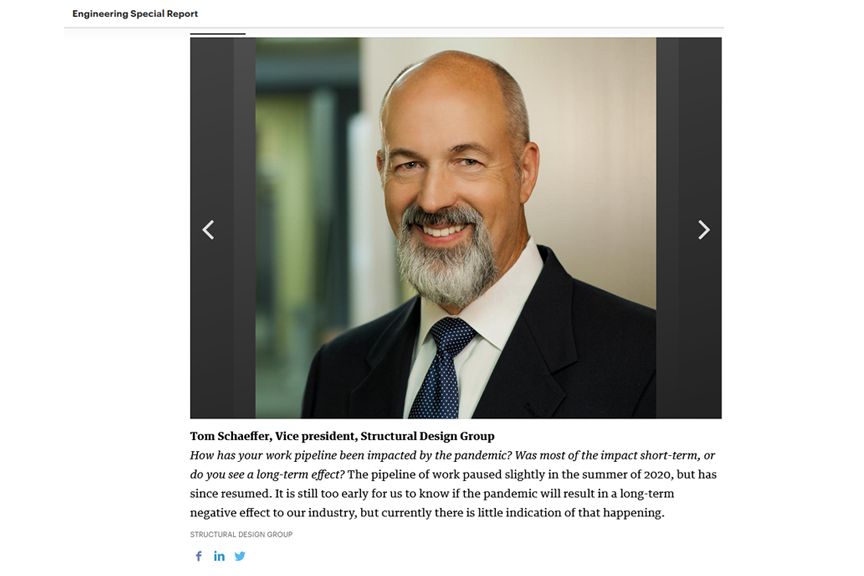 10 Mar

SDG'S TOM SCHAEFFER OPTIMISTIC ABOUT PIPELINE OF WORK POST-COVID

SDG's Tom Schaeffer optimistic about pipeline of work post-Covid published in an Engineering Special Report in the March 9, 2021 issue of the Nashville Business Journal.

Tom was one of a number of top local engineering firm officials quoted in the article. SDG is ranked at 16 on the list of engineering firms based on the firm's number of local licensed engineers.