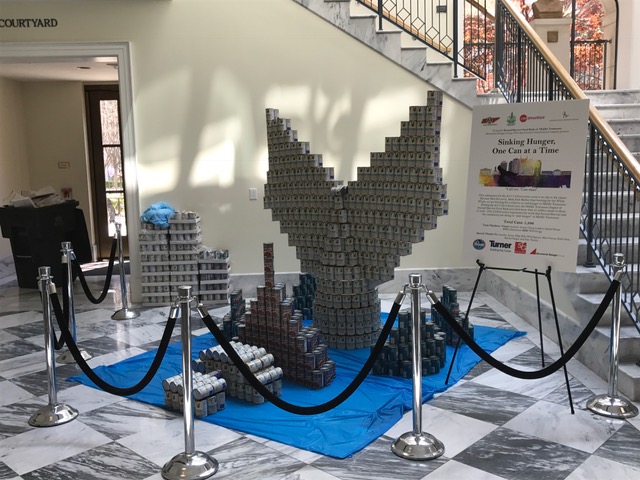 12 Apr

SDG TEAM WINS "STRUCTURAL INGENUITY" AWARD IN 2017 CANstruction EVENT

Several volunteers from SDG teamed up again with Turner Construction and STG Design to compete in the annual fundraiser held at the Downtown Nashville Library benefiting Second Harvest Food Bank. CANstruction is part of a national campaign where design industry professionals compete building structures made out of cans of food which are later donated to feed the hungry.

Our submission was an ode to the classic Herman Melville novel, Moby Dick and "Can-mael". Rather than hunting for the White Whale, we are hunting for a solution to end hunger in Middle Tennessee. "Sinking Hunger, One Can at a Time" and our structure, the Whale's tail, won the Structural Ingenuity Award. Our team donated 1,396 cans of food to Second Harvest.  SDG's Matt Owens created a Revit Model to model the final structure.