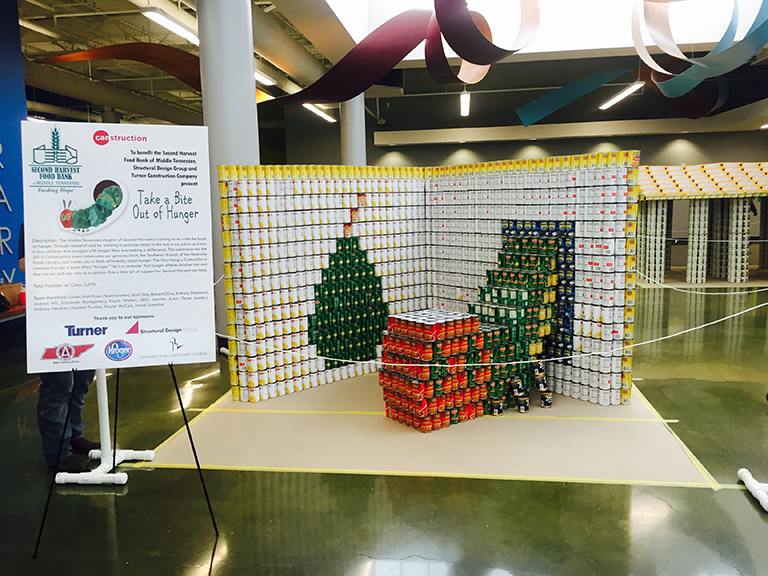 28 Jan

SDG PARTICIPATES IN 2015 CANstruction EVENT

SDG had another successful CANstruction build. Several volunteers from SDG and our partner firm, Turner Construction, started the build at 8:00am and finished with a little time to spare (6:00pm is the end of construction, whether you are finished or not!).

CANstruction supports Second Harvest Food Bank. Our structure, titled "Take a Bite Out of Hunger" featuring the Hungry Caterpillar, won Juror's Favorite, an award claimed two years in a row by SDG. Our team donated over 2,000 cans of food to Second Harvest.