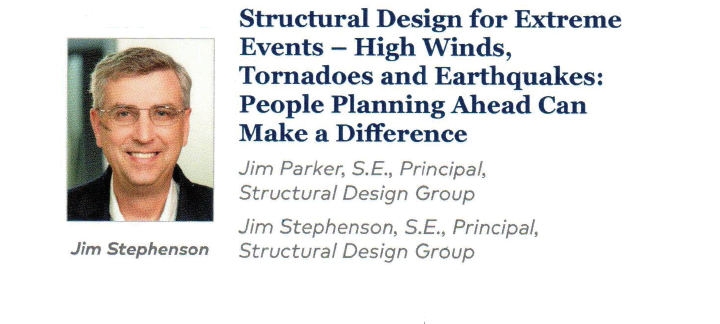 26 Sep

JIM STEPHENSON PRESENTS STRUCTURAL TALK AT HCA'S 2019 PARTNERING MEETING

SDG was honored recently by being asked to present at HCA's annual Partnering Meeting for Capital Deployment.

Jim's session focused on performance-based design, which originated in the Nuclear industry, and how it can contribute to the continuous operation of hospitals during and after intense wind and seismic events.

SDG is grateful for our longstanding relationship with HCA Healthcare and thankful for their commitment to provide the best possible facilities for patients and their families.